2 tags
Oh Internet
Gotta love the support you can find on the internet. I have semi-recently discovered the joys of pinterest, and that is probably why I have not posted much on here as of late. But anyways, I find it incredibly fulfilling when a complete stranger starts following one of my boards on pinterest. It makes me want to make my boards better and more interesting. I mean, I spend a LOT of time (probably...
4 tags
Feeling Accomplished
So 20 strangers enjoyed a picture I posted the other day, and I am feeling quite good about myself. I mean, I thought that what Bryarly said was brilliant, and I wanted to share it with the internet. I didn't think that many people would find it, and even if they did, I didn't expect such a positive response. I think I even misquoted her! She said "that's all video...
5 tags
4 tags
So Many Feels
Watched the new episode of Doctor Who. I am really not looking forward to the departing of the Ponds…I know it is going to be terrible. On the other hand though, Oswin is the greatest! I am glad that they introduced her early in a brilliant way. I have no clue how they are going to bring her back, but then again they never cease to surprise me! Very glad that the Doctor rode a Triceratops....
2 tags
4 tags
I am in lesbians with you
The L word…I don't know if I use it too much, or the world around me doesn't use it enough. I was on the phone with my boyfriend, and when we were getting to the goodbye I wanted to say "okay, love you bye" but I didn't. We haven't been dating for very long and it might freak him out…I don't know. I am a thespian, and so I am very generous...
1 tag
Still Sane
I feel sort of bad that I am not freaking out about the Doctor Who meet up. I am, personally, more disappointed that I didn't make it out to Vid-Con this year. I would have much rather seen Hank and John Green in person. I think meeting actors almost breaks the magic a bit. If I don't see them in normal clothes, then I can keep inside my delusion that the world they create is real. In...
3 tags
Deathly Hallows Dreaming
Apparently writing the Deathly Hallows symbol on your wrist in sharpie gives you Harry Potter dreams. I feel bad for all of the random people that I cursed last night…I was Crucio-ing it up. It was very important that I get inside that car alone, and those people were in the way!   …I think Chewbacca also made an appearance. I am an odd person.
1 tag
Resist the Urge
Met up with a really awesome guy yesterday, and I am having a crisis of whether or not I should message him… isn't there some rule about how long to wait? Maybe that is just a stupid rule and should be ignored. But then again I don't want to sound desperate… I know I will see him again in a few days, but until then what in the heck do I do?! GAAAAAAAAAAAAAAAAAAAAH....
2 tags
doctorwho: TARDInSpirational For when you need...
2 tags
Curse your sudden, but inevitable betrayal!
I started watching Firefly because of a friend's recommendation after finding out that I am a Doctor Who fan. Gotta say, I am glad she talked me into it because I was beginning to get desperate waiting for season 7. Now at least I have some Whedon madness to keep me occupied for a while. Too tired to half think straight. My brain is all in chopped segments, Burger King crown, calligraphy,...
2 tags
2 tags
4 tags
Hank Hank Hank
Hank Green recently posted onto his tumblr, a video about monogamy. He talked about different animals (including humans) and their mating patterns. It was quite fascinating. He said something that made me think. He spoke of how monogamy is difficult to do, and it takes a large brain to pull it off. You need to not only know your own needs and try to fulfill them, but also know the needs of someone...
Rehearsals Are Insanity
Who cares about grammar at this point…I can't even think straight half the time, let alone think about what order my words should go! Rehearsals for the musical are coming along quite nicely. Everything is starting to come together and make a comprehensive whole. But my favorite part of rehearsals is all of the silly things we come up with during our down time.     We have multiple...
4 tags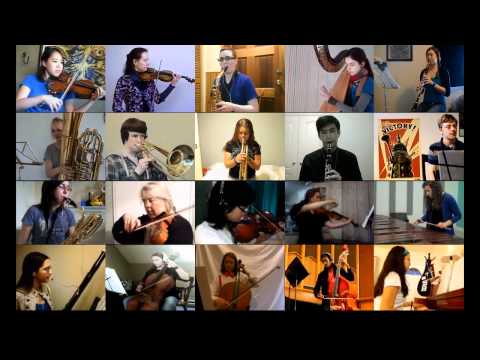 5 tags
Obsessive Tendencies
I have an addictive personality, but because of the way I was raised and my religion and what not, it fortunately does not emerge in undesirable ways. Instead of being addicted to meth or caffeine, I am addicted to…television shows. Not ALL television is created equal, but if there is a dramatic and engaging plot line then I am hooked! My current obsession is Downton Abbey. I am sure that I...
3 tags
2 tags
3 a.m. Madness
  Why is it that when I am finally tired and about to go to bed, I suddenly get an urge to clean my entire room, or write a song, or paint? It doesn't make any sense! Why couldn't this happen during the middle of the day when I am not dead tired?! GAAAAAAAAHHHHHHHHH!   Silly circadian rhythm. Got me again.
3 tags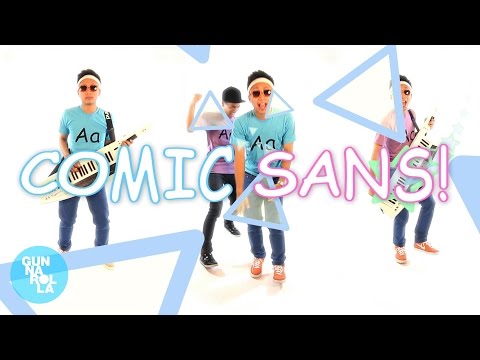 2 tags
Fridays
Fridays are wonderful in many ways. It is the start of the weekend, and generally has a feel of freedom to it. One way that Friday is a terrible day? …the library is closed. Gosh DANG IT!
2 tags
The moon has a reason to cry, so why shouldn't I?
   It is after watching a really good romantic movie that I feel the most lonely. I used to think that if I had a guy that would watch it with me that it would be awkward. But then I realized that after the movie finished and the credits started to roll, I would turn to him and kiss him, feeling so happy that I have a someone. Then it would at least be worth it for him I guess…
tumblrbot asked: WHAT MAKES YOU FEEL BETTER WHEN YOU ARE IN A BAD MOOD?
3 tags